HVOF (High Velocity Oxygen Fuel) is a high-velocity, low temperature spraying process to apply hard surface coatings. Coating applied through this process increases the durability and improves the performance of ball valves.
This process of metallic coating prevents the wear and tear caused by corrosive and/or abrasive action of the fluid transported, protecting all surfaces.
The final coating is mainly characterized by high density and high hardness, high bond strength (test adhesive fails before coating), a reduction of any porosity, limited level of surface roughness and high wear resistance.
Equipment
n° 1 Sandblasting unit up to 56".

n° 2 Coating systems (HVOF process) up to 56".

n° 1 Quality Control Laboratory
Types
Tungsten Carbide
Tungsten Carbide – Chrome Alloy
Chrome Carbide
Features
Thickness from 120 to 400 µm
Hardness from 900 to  1400 HV
Tests
Micro hardness of 900 – 1400 per ASTM E384
Porosity < 1 percent per ASTM E1920/E2109
Bend test per ASTM E290 and per NORSOK standard M-630 EDS NHF2
Bond strength in excess of 70 MPa (10 000 psi) per ASTM C633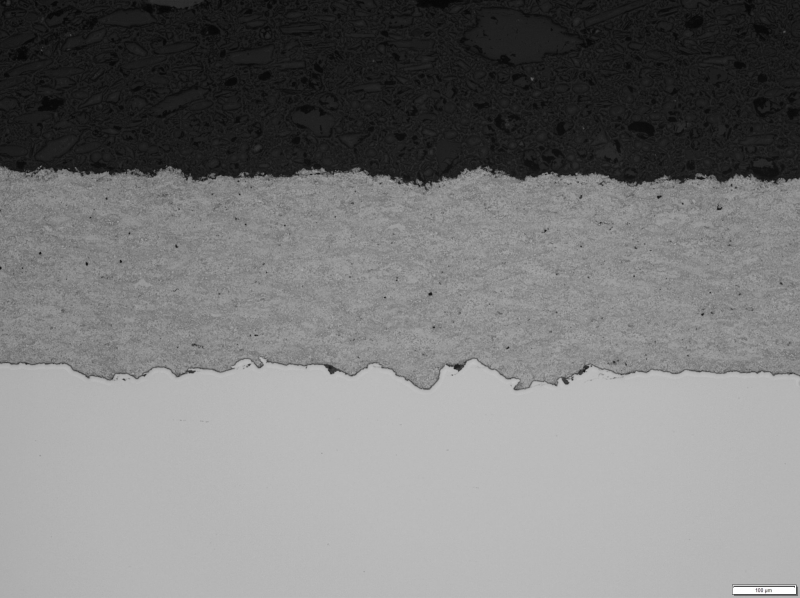 Benefits
Reliable sealing for metal-seated ball valves in HIPPS and other critical applications
Standardized design for contaminated fluids and broad temperature range
Predictable, low torque performance
Long life cycle
No maintenance
High wear resistance at design seat load
High erosion resistance in high-velocity fluids with particles such as sand, weld residue and other foreign matter